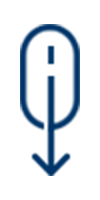 Extraordinary Enterprise
Providing access to capital and in-depth specialist experience, we're committed to support those pioneering pathfinders who dare to dream, walking with them to build enduring and extraordinary enterprises on a global scale.
Our Story is Filled with Purpose
Since 1945, the Founder of the Jameel Family business, the late Mr. Abdul Latif Jameel (1909–1993), believed that business and commerce could do more than merely turn a profit.  He foresaw that it could be a powerful and material force for economic development at  individual, community and even national levels, improving life . . .  and lives.
Today, some three quarters of a century later, the Jameel Family continue this vision, managing the internationally diversified Abdul Latif Jameel businesses and the Jameel Family Philanthropies, with worldwide impact.
Learn more about the Abdul Latif Jameel story

Forging the Future
We are helping to forge the fundamental forces that will shape our future.

Investing in private equity and venture capital funds dedicated to breakthrough thinking, innovation and emergent technology – wherever that may be worldwide.

Supporting promising early stage direct and fund investments with a focus on tackling some of humankind's greatest challenges.
Pathfinders with Purpose
We are committed to support those pioneering pathfinders who dare to dream – entrepreneurs and venture funds; innovators and thinkers.
Our funds are invested in businesses with proven market traction and a clear pathway to further value growth –  and importantly, with a vision of tomorrow that is closely aligned to our own.
JIMCO is a globally active investor with a presence across the world.
Talk to us