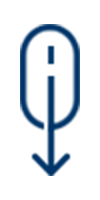 75 Years in the making . . .
What is today the diversified portfolio of Abdul Latif Jameel businesses began as a small trading company founded by the late Mr. Abdul Latif Jameel, in 1945.
Together they celebrated three quarters of a century of international commercial success in 2020-21, and alongside this, 75 years of the Jameel Family's philanthropy.
About Abdul Latif Jameel
Across these diversified operations, what has always remained important, is to never forget why these businesses matter.
The activities that have been part of the Abdul Latif Jameel story have always been guided by the philosophy of the Founder to catalyze positive economic and social change.
We call this 'investing in the infrastructure of life' – from mobility, to affordable homes, to the energy and water to service them.
Throughout this 75 year history, the Jameel Family have maintained excellent relationships with banks, investors, business partners and other financial institutions with strong governance and compliance, and a focus on a business that is strongly capitalized, liquid, agile and entrepreneurial.
Learn more about the Abdul Latif Jameel story

The Jameel Philanthropies
Today, the Jameel Family's philanthropic and community support activities include microfinance and employment initiatives; supporting artists and creative communities; and tackling global challenges through support for science, education and evidence for policymaking.
These activities are embodied in four independent principal organizations:
Bab Rizq Jameel
Bab Rizq Jameel (or 'beautiful gateway to prosperity' in Arabic) was formally established in 2003, as the flagship job creation program to help create opportunities for employment as a step towards economic independence. It has helped promising young men and women to find brighter futures and advance their potential, linking willing and capable job seekers to employers; providing support and micro-loans to entrepreneurs together with remote work and home-based job programs.
In 2018, Bab Rizq Jameel companies (Recruitment, Microfinance and Services) grew independently to be sustainable businesses offering different services and programs aimed at creating job opportunities.  Bab Rizq Jameel operates in all regions of Saudi Arabia with branches in Egypt and Morocco
Art Jameel
Art Jameel supports artists and creative communities.  Founded and supported by the Jameel Family philanthropies, the independent organization is headquartered in Saudi Arabia and the UAE and works globally.  Art Jameel's programs – across exhibitions, commissions, research, learning and community-building – are grounded in a dynamic understanding of the arts as fundamental to life and accessible to all.
Community Jameel Saudi Arabia
Community Jameel Saudi Arabia, recently separated from Community Jameel to expand on decades of support for the community, including for groups including the unemployed, elderly and infirm, to assist society's efforts to achieve the Vision 2030 agenda.  It seeks to drive progressive development through supporting small and medium-sized enterprises, creating potential paths to economic independence with a suite of training and educational initiatives designed to result in employment.
Community Jameel
Community Jameel is an international organization tackling some of the world's most urgent challenges, using a pioneering approach grounded in evidence, science, data and technology and powering innovation for a better future.  It works across education, health and climate, with a commitment to evidence-based policymaking in global development.
Community Jameel seeks to leverage the power of science, technology and learning to achieve transformative positive societal change around the world, through a collaborative approach, working with global research and educational institutions, and with grassroots and international organizations in the field.