Press Releases
Search
Featured

July 15, 2018 | Dubai, UAE
Jameel Family venture investments renamed as the JIMCO Strategic Asset Fund under new consolidated investments business unit.
Load more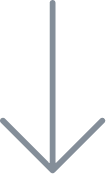 Insights & Features
Search
Featured

October 5, 2021 | Dubai, UAE
We speak to Stephen Saint Leger about investing for the long term and in a responsible fashion that ultimately benefits society.

April 26, 2021 | Dubai, UAE
ESG investments are set to prosper, as today's investors want their money to not just earn something, but to do something . . .
Load more